Welcome to Acacia Children's Centres.
We are closed from 23rd December 2022 and
re open
Tuesday 17th January 2023

We are now accepting new enrolments  for  2023
starting-three-year-old-kinder
Acacia is taking enrolments for 3 and 4 year old Funded kinder for  2023
Free Kinder in 2023
Free Three- and Four-Year-Old Kinder will be available at Acacias centers
Free Kinder means more Victorian children can have the best start in life, no matter where they live:
For three-year-olds and  four-year-olds, this means 15 hours per week (600 hours a year)
If your child attends our kindergarten program within a long day care setting, free kinder a $2,000 Free Kinder subsidy will offset the kindergarten program component of your out-of-pocket fees.
COVID-19
We as an organisation take the safety of our children, staff and community seriously. We ask that our families also follow the  Departments current guidelines on how to stay safe.
" if unwell stay at home"
If your child has any early or developing flu-like symptoms, for the wellbeing and safety of other children and our teams they will be required to stay at home until recovered.
Acacia Children's Centres (Richmond and St Albans) and Acacia Fitzroy Creche provide high quality, affordable, culturally diverse and accessible childcare to families with preschool age children in Melbourne.
Our qualified, passionate and experienced educators in early childhood are dedicated to the core values of respect, diversity, social justice and equity, and provide diverse early childhood programs which cater for preschool children across three centres.
Acacia is Child Safe Organisation
Acacia takes priority  in  committing to the safety of all children, staff, students and families in our organisation.
Acacia has zero tolerance for child abuse.
Acacia is committed to providing a child safe environment where all children and staff are safe, empowered and their voices are heard about decisions that affect their lives. Close attention will be paid to the cultural safety of Aboriginal children, the cultural safety of children from a culturally and/or linguistically diverse backgrounds, and to providing a safe environment for children with a disability.
Every person involved in Acacia has a responsibility to understand the importance and specific role he/she plays individually and collectively to ensure that the wellbeing and safety of all children is at the forefront of all they do and every decision they make.
Child safety and wellbeing is embedded in our daily educational program. This done through:
Raising awareness through discussion
Teach children about all aspects of safety
Using correct terminology to label body parts
Being available for children to express their feelings emotions (fears and concerns)
We at Acacia adhere to the child safe standards, 10 national principles which is all underpinned by the UN rights of the child.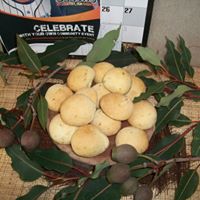 Acacia Children's Centre acknowledges the Australian Aboriginal and Torres Strait Islander Peoples' of this nation.
We acknowledge the traditional custodians of the lands, the Wurundjeri people of the Kulin Nation on which our centres are located in.
We pay our respects to ancestors and Elders, past, present, and emerging.
Acacia children's centre is committed to honouring Australian Aboriginal and Torres Strait Islander peoples' unique cultural and spiritual relationships to the land, waters and seas and their rich contribution to society.
Acacia Children's Centre St Albans has exceeded National Quality Standards